ORANGEVALE, CA


Water Heater Repair & Installation


D. Martel Plumbing is a Top Rated water heater repair service in Orangevale, locally licensed and family owned since 1991! For over 30 years we have provided professional water heater repair and water heater installation in Orangevale and surrounding areas. We specialize in a variety of water heater services - including standard & tankless water heater installation, water heater leak repair, recirculating pumps and more.
Our certified water heater technicians work COMMISSION FREE to provide honest diagnosis and recommendations without pushing expensive and unnecessary extras. We also carry a selection of water heaters in stock, allowing us to provide same day water heater installations or replacements. As a licensed plumbing contractor, we guarantee all water heater installations to meet local Orangevale building code & requirements.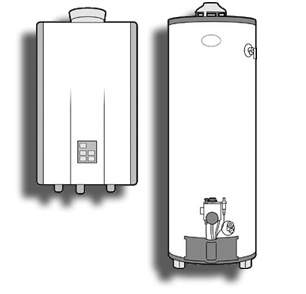 There are many factors that come into play when installing or replacing a water heater in Orangevale: Such as the height, width, fuel type, capacity size, efficiency rating, exhaust, location... All the way to current Orangevale building codes and requirements. With all of these factors, it's easy to see why hiring a licensed plumbing contractor for your water heater installation is your best route.